Emma's low maintenance. One of the reasons I like her so much. But after close on five thousand miles this year, three thousand of which spent crossing Europe, a proper wash and brush up was in order. Fit winter tyres. Maybe even a bit of pampering. Actually, my plan was two-fold. Firstly, to see just exactly how well she's wearing. That way I can re-assess my field kit, both the tools I carry and the spares outfit I hold. Secondly, in a way because she is just such low maintenance, an opportunity to refresh my own skills. Of course, working on Mitko's bike had been a great help.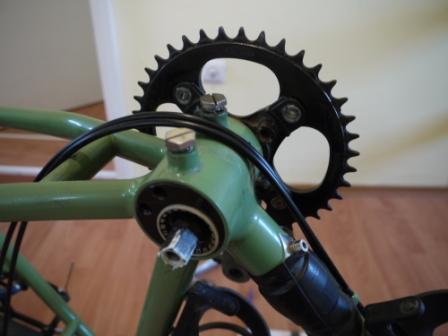 I've been busy compiling some pretty comprehensive notes – things I've learnt, problems I've solved – together with a detailed specification and parts inventory for Emma. Very helpful to me, and I hope to anyone else thinking of undertaking a similar venture. Quite a bit more time-consuming than I'd imagined, but I hope to make it available for download via the website shortly, if that's your sort of thing.
Ordinarily I'd have done quite a bit of this before I'd left home, but simply ran out of time. That's the trouble with going away for four years. Lots to do. Lots. And I was never going to miss my first goal, getting away on the chosen date.