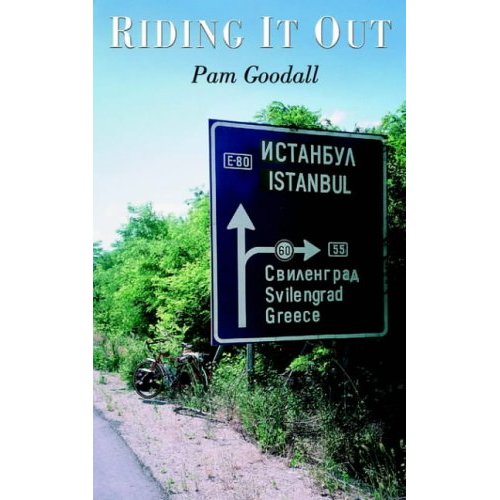 Pam Goodall. Ann Wilson. Anne Mustoe. Closer to home. Somerset. Astrid Molyneux. Ingrid Criddle. Household names? Celebrities, a brief foray into the limelight then gone, certainly not. Rather, they have shared in a far greater endeavour. Cycling across entire continents. Some the world. Englishwomen. Alone.
That's not to say there aren't plenty of the male species who have completed similar challenges. Faced hardship. Adversity. It's just simply that I'm aware of more women. Not very scientific I admit. Nor is the observation it confined to those with bicycles. Louise in Dunhuang. Angela I'd met briefly in Xi'an.
I'd been intrigued by the demographics. Men mostly in their twenties. Women often quite a bit older, a good number in their second half century. Which just shows you're never too old to chase a dream. To go out into the world. Do something bold.
[Pam Goodall's account of her ride around the world – "Riding It Out" can be found on amazon.co.uk. You can read about Astrid Molyneaux's exploits on her blog at www.cyclingfullcircle.com. Ingrid Criddle can be found at www.justgiving.com/cycletoistanbul. And to find out more about Ann Wilson and Anne Mustoe, just pop their names into a well known search engine]

Tags: Ann Wilson, Anne Mustoe, Astrid Molyneux, cyclists, English, Ingrid Criddle, Pam Goodall, women