I'd imagined Hong Kong to be a place where space is at a premium. And it is. But I'd been surprised at the amount of open space, certainly outside of the centre that is Kowloon and Hong Kong Island. And even there, steep sided peaks in excess of two thousand feet seem to keep construction in relative check.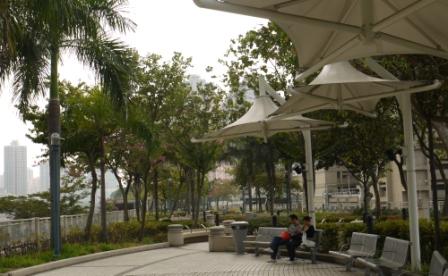 I'd taken the MTR – the Mass Transit Railway – out into the New Territories, heading towards the town of Tuen Mun. By far the biggest part of Hong Kong, it was the New Territories that the UK leased from China until 1997. Off to meet up with Phil, a Yorkshireman and fellow touring cyclist, living and working in the former colony.
Hong Kong is also a bit bigger than I'd expected. New Territories, a peninsular of mainland China, plus over two hundred assorted islands. Amounts to over four hundred square miles. And with Tuen Mun in one of its farther reaches, almost an hour's journey out from the centre on the MTR.
You'd probably want to avoid the MTR during rush hour. But, outside of that, not an unpleasant experience. Vast stations, some almost cavernous. Air-conditioned carriages. All immaculate. If you had to forage in the bins for food it'd be a gourmet experience. A network modelled on London's Jubilee Line perhaps? Probably the other way around. And Octopus card rather than Oyster.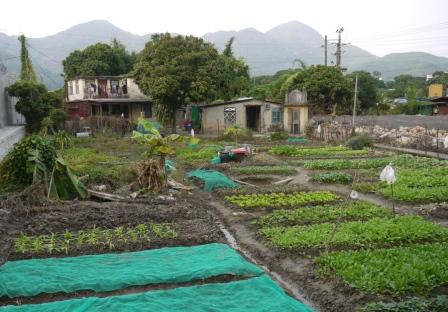 I was staying in a small village close to Tuen Mun. A few small holdings, tenant farmers, close by. Gradually being eroded away. Urban encroachment. Tower blocks, the staple accommodation for many of Hong Kong's residents, a lingering presence.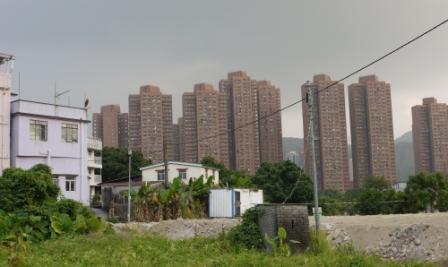 Tags: New Territories, Octopus, Tuen Mun