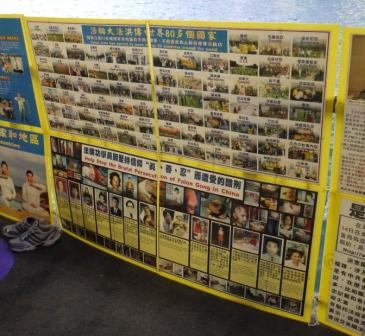 I'd taken one of the Star Ferries from Hong Kong Island to Kowloon. Alighted only to stumble across a small, silent protest. Highlighting alleged human rights infringements by mainland Chinese authorities on members of the Falun Gong religious sect.
Some very graphic images of physical abuse purportedly inflicted on followers. Whatever the merits of their claims – and most independent observers do support them – most striking is the fact that such public displays are tolerated at all.
At least the Chinese seem true to their word – "One country. Two system" – leaving much of Hong Kong largely unchanged since it ceased to be a British colony over fourteen years ago. Not that it was ever perfect. No universal emancipation for example.

Tags: abuses, Falun Gong, human rights, universal emancipation