Streets deserted. Shops boarded up. The odd car. Public transport suspended. Couple of local shopping centres turned into makeshift evacuation centres. Now full. Those fleeing low lying areas ahead of the expected tidal storm surge advised to find shelter with family, friends. Anywhere they can.
Bunkered down in a hotel. Quite a few locals. A few familiar faces. Seeking safety. Groups of Chinese tourists. Looking a little confused. Recognisable by their innate inability to former orderly queues. Chaos at breakfast apparently. I'd done my own thing. Far too pricey for a bowl of cereal.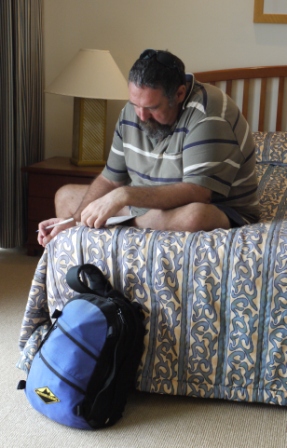 Joined now by Rowan, Yuki and Paul from the hostel. Invited over for coffee. Quite a few. Usual house rules – room guest out by 11 pm – simply don't apply. Not tonight.