After Bowen, nothing but sugar cane until Proserpine. And a headwind. Few brief rain squalls. Preoccupied with how I might revive my netbook. Refusing to contemplate replacing it. But conscious that labour costs might easily make that the cheapest option. Depressing. Hoping it'd be a quick fix.
Later a coffee in the camp kitchen. Funny sort of day. Defunct computer. Final skirmish of the hostel yielding the hood securing strap for my jacket. In the lounge. Somewhere I'd never taken it. Spot of rubber glue and fixed easily enough. But strange all the same.
In Proserpine I'd ridden off from the cafe to the campsite without first securing my map case to the handlebars. Normally as intuitive as tying shoe laces. Noticing its absence in time to retrieve it from the roadside a little way back.
Hardly show stoppers. Rather, irritations. Inconvenience. Hoping the next day would bring better luck.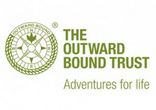 Tags: contemplations, Proserpine