Today's Kiwese word or phrase: "Munner stroney". Type of soup
Greymouth struck me as a place to get things done. Small town. Haircut. Swim in the local pool. Haberdashery. I'd a boot to repair. A convenient stop on the journey back north. Not somewhere you'd want to send a postcard from. Shame in a way. For the hostel at least had character. Might have been an old Rectory. Wooden panels. Small chapel inside. Locked.
Overcast. I'd arrived at lunchtime. Heading off again on the same bus service the next day. Barely checked into the hostel when I'd felt a couple of small tremors. The result of an earthquake on the other side of South Island. Causing further damage to the city of Christchurch.
I'd felt a bit lethargic. Pottered around for a bit. Window shopping. Then when in search of a coffee. Contemplating the inevitable. Heading north. Back to Wellington and the return to the road in Australia. Volcanic ash clouds permitting.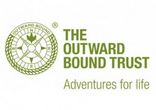 Tags: Greymouth