"Like being in ****** Berlin" explained Franz. He was Dutch. Sharing a room in Nelson Youth Hostel, I'd mentioned I'd never had to look to hard to spot the odd German. In just about every country I'd passed through. He didn't seem exactly smitten by them.
If he felt frustrated by them, this quickly faded as we discussed our missing room mate. Neither of us having actually seen her. For this was mixed accommodation. And the belongings strewn across the suggested a woman. Or a very effeminate man.
Whoever it was returned about one in the morning. Still asleep when I left to catch the bus north. Buried beneath the duvet. A woman I thought. Or a man in a wig. Can never be sure these days.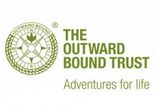 Tags: Germans, Nelson, Youth hostel