A random selection of dubious statistics… strictly for amusement.. Enjoy
Most ironic TV programme – "Conviction Kitchen" – those with a criminal past battle it out for a fresh start…
Distance ridden – Close on 4,000 kilometres. Which is about the same as London to Istanbul. Hardly surprising as it's not just a country, it's an entire continent.
Cyclones encountered – Just one – Yasi – but it was the largest, most fearsome to hit Australia's mainland in living memory
Favourite spot – Mary Valley, north west of Brisbane
Premiers met – One – Anna Bligh
Days lost to flooded highways – Two – trapped for a few extra days in the small but likeable town of Bowen
Local TV and radio interviews – Two TV news pieces, one spot on Talk Radio, and a newspaper article
Prostitutes – Just one, for coffee and a chat – strictly research, and I paid only for the drinks
Cheapest paid pitch – $8 – about five pounds
Best camp kitchen – Innisfail – at a site managed by Maureen
Easiest job – Weather forecaster, Far North Queensland, during the wet season – hmmm, rain today?
Miscreant drivers reported to the Police – One – errant truck driver who seemed to think it amusing to try and, quite literally, run me off the road
Detentions by Public Officials – One – albeit briefly, by an Immigration Officer querying why I'd returned to Australia from New Zealand – errr, because I've a multiple entry visa that allows me to do so…
[Ed. That's quite enough stats for one continent]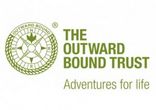 Tags: humour, statistics