Brief stop-over in Hawaii complete, I was bound for Alaska. The Twilight Zone. During the summer months almost perpetual daylight. That'd already begun to diminish by five minutes or so each day, just as the relatively mild weather conditions would start to ebb away shortly. Knew I'd need to press on out of Anchorage just as soon as I was ready. Not a moment to loose.
Shuttle bus back to the airport I'd left the previous day. Agricultural inspection. Free carriage of thirty pounds of approved pineapples was an irresistible offer that proved to be very resistible. Check in with Alaskan Airlines swift, no quibbling over the half pound I was over on the baggage limit.
All terribly polite and efficient. And as yet no utterance of "Have a nice day". Only criticism I'd have, and it is a minor one, is that full body scanners are probably not best suited to airports in warm climates. Gets your attention. So to speak. And the alternative they offer, full body pat down, didn't strike me as having much less scope for, shall we say, embarrassment. If you're male and facing a similar dilemma, imagine Sarah Palin riding a moose. Worked for me. Nice horns.
[At the time of writing the author was partially sleep deprived and riding on a sea of caffeine. So probably not as his best. Humble apologies. But do look out for more Sarah Palin jokes. And remember, people must have voted for her]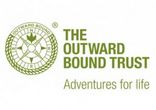 Tags: airport, Anchorage, Honolulu, humour, Sarah Palin