Providence Hospital, Anchorage. Small coffee shop, caught just before it closed. In need of caffeine. I'd not slept for more than four or so hours in the last forty eight, the seemingly perpetual daylight thwarting efforts to rest.
Second day in Alaska. First mostly taken up with recovering my trusty steed. I'd ventured into the city, eager to introduce myself to John at the Bent Prop Inn Hostel. He'd offered to help with some PR. I'd inadvertently gone to the wrong site, for there were two hostels, Downtown and Midtown. I'd headed to the latter, but it didn't matter as he happened to be there.
He recognised me before I he. Soon dropped off at a nearby outdoor equipment shop, then lunch at a downtown bar. Joined by hostel owner and former US Marine Corps helicopter pilot Ben. John had a few things to do, so I headed off with Ben. Driving around the city for a while on a few errands. Hazy memories but quite sure I'd been introduced to a woman who'd survived a machete attack. Finally parting company at the US Geological Survey offices so I might find a decent map of Alaska.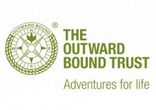 Tags: Anchorage, Bent Prop Inn, USGS