Buckshot Betty's. If you wanted to eat out in Beaver Creek, it was the only show in a very small town. And we did. It'd been a long day. Neither of the two ATMs were working. Both empty, not expected to be refilled for a week or so. But, explained our server, they could take Mastercard or US Dollars at a push. We could eat.
She'd a curious accent. Seemed familiar, but I was too tired to ask. Instead a fellow diner let slip she was from Melbourne. Over here on a working visa. Quite why she'd chosen such a remote Yukon outpost no one seemed to know. Never quite seemed to be an opportune moment to enquire.
We'd planned to push on from Beaver Creek towards White River but Mike's flat tyre had meant there'd be a good chance we'd be running short on daylight. Instead settling on a night in the very small border settlement before pressing on the next morning. Finding little difficulty convincing ourselves that a decent meal would be just reward for crossing twenty five miles of no man's land into Canada.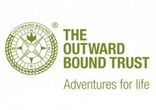 Tags: Beaver Creek, Buckshot Betty's