I was thirsty. We'd been told Kluane Wilderness Village was closed. Another First Nation venture that had failed. Maybe not their fault. Empty motel units, doors ajar, grass, small shrubs taking root. On the other side of the road a small garage, set back from the highway. Shabby cars and an old tow truck parked askew outside.
Thought I could see a drinks dispenser by the garage. Told Mike I'd like to make a brief stop. We were quickly running out of daylight to find somewhere to camp, but I really needed some fluids. Couldn't quite make out his reply, but he followed me, albeit reluctantly it seemed.
A couple of old men were tinkering with cars in a poorly lit workshop. At first I was ignored, then one said, quite abruptly, "We're closed". I asked if there was a shop nearby, already suspecting I knew the answer. "Twenty miles. Burwash Landing" he replied. More neutral tone this time.
As we rode away Mike explained these were probably First Nation people – indigenous Canadians – elaborating a little on their history, their place in society. I was intrigued. Some remarkable similarities – in terms of integration – with indigenous Australians – the Aborigines, the Torres Strait Islanders. Very striking.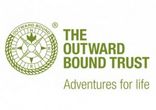 Tags: First Nations, indigenous, Kluane