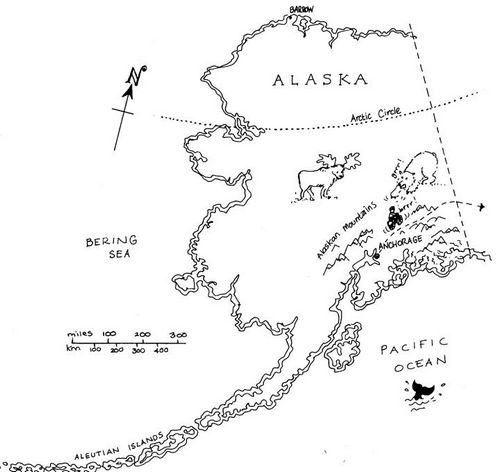 Conscious that not everyone's as familiar with the geography of south eastern Alaska as yours truly – nor should you be – a brief resume of the route so far, and the road ahead.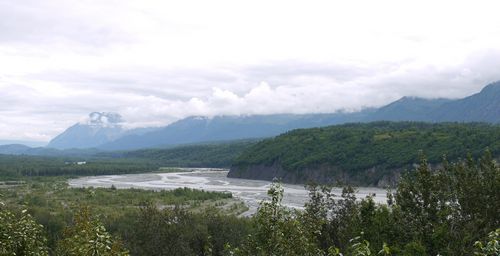 From the town of Palmer, a little north of Anchorage, I've been following the Glenn Highway eastwards towards Glennallen. The Alaska Range to the north, the Chugach Mountains to the south. Former best known for Mount McKinley, at over twenty thousand feet, the loftiest peak in North America.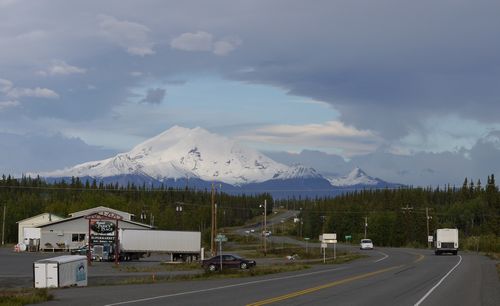 Steep sided, wooded valleys have quickly given way to more open ground, tundra. Bleak. Further east, beyond the small town of Glennallen, lies the Wrangell-St Elias National Park. Mount Drum providing a fine backdrop at over twelve thousand snow capped feet.
From Glennallen, the Tok Cut-Off runs north east towards the equally small town of Tok – pronounced Toke – meeting up with the Alaska-Canada Highway – the Alcan. Then south east to the Canadian Border at Beaver Creek in the Yukon Province. About 600 miles all told.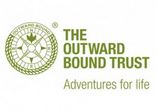 Tags: Alaska Range, Chugach Mountains, geography, Glennallen