I'd been glad of the visit to the conservation centre. To see brown and black bears close up, albeit behind the wire. Far from making me feel more nervous about camping, it'd come away feeling quietly confident. Felt I now at least had the threat in perspective, understood the nature and the quality of the risk I'd be taking.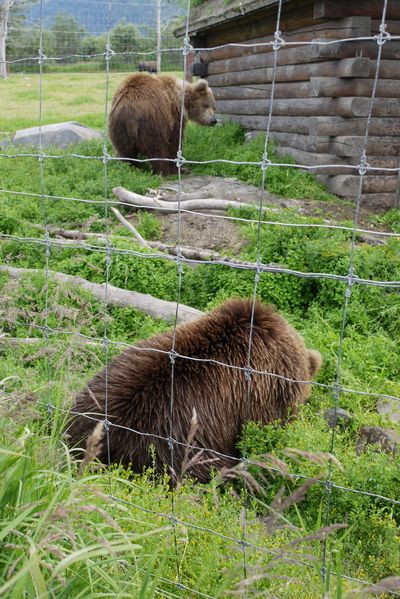 True, the first few nights might be unnerving. I get spooked by sheep. But I felt comfortable with the measures I'd need to take to say safe. And, crucially, was content I could distinguish between brown and black bears. For, in the event of an aggressive encounter, the steps you take are very different.
What I hadn't quite appreciated was just how far out of Anchorage the centre was. A good hour's drive. Another example of host Linda and partner Angie's unceasing generosity.