Disappointment Cape. Tinned Fog. Theo and Caroline, my hosts in Prince George, had let me flick through their beautifully illustrated scrapbook of their ride south from Vancouver Island to San Francisco. I'd guessed Theo was the artist, judging from the paintings adoring the walls of their home.
Their efforts at the end to photograph the Golden Gate Bridge free of fog had been thwarted. Instead an image of Tinned Fog. There were ample campgrounds along the coast south of Seattle. The scenery inspiring. As was their pace. A mere sixteen days to cover over a thousand miles.
I felt enthused. South from Seattle, as close to Theo and Caroline's start as not to matter, down to San Francisco, would be the next stage of my North American journey. And I was already looking forward to it.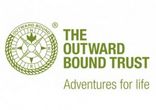 Tags: Prince George