I'd followed the Skeena – River of Mists – east from Prince Rupert on the coast, inland to the small town of Terrace. An old trading route discovered long ago by the indigenous – First Nation – people, it cut a straightforward, mostly flat, path through the Coast Mountains towards British Columbia's Interior Plateau. Today a well made highway and a railway line. Goods trains.
An inspired choice of route. But accidental at that. For it was the only one, save for the ferry south once more from Prince Rupert towards Vancouver close to the US border. I'd been suggested I'd be best heading for Vancouver Island. Better scenery I was told. Maybe, but then I'd end up riding precious little in British Columbia. And I'd not felt comfortable about that.
The river, or the valley at least, had lived up to its name. Frequent rains, rarely heavy, but the air always seeming moist. Not cold, except during the occasional downpour, but little sun until close on the outskirts of Terrace. But none of this really mattered, for the scenery had been quite breathtaking. Wide, gently flowing river. Steep wooded mountainsides. Towering cliffs. Wisps of fine cloud.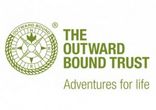 Tags: Prince Rupert, Skeena, Terrace