No, she explained, they'd no rooms. Lost their license. I nodded, shrugged my shoulders, and left. Fifteen precious minutes of daylight wasted. Outside, across the car park, lights on in a few of the cabins. Frustrating. I'd queued patiently, trapped between two bickering women. Stuff of soap operas. One accusing the other of raking up an old affair with her brother five years earlier.
I'd reached Burns Lake close to sunset. On the face of it respectable enough. Smart elementary school, similarly the by now closed information centre. But a brief ride around and it was soon clear there were issues. Drugs. Foetal alcohol syndrome. Quick foray into the Municipal campground. Skateboard park close by. Too many people taking too much interest in me. And too late to head out of town.
I'd remembered a small motel on the way in. Sign proclaimed it was First Nations owned. And the Rainbow symbol suggested inclusiveness. And cheap. Decided to see if I could get a room for the night. Secure. Away from prying eyes. But no. I'd half a suspicion they'd lost their room license through plain apathy. Making enough with a brisk trade in cigarettes and alcohol.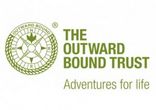 Tags: Burns Lake, First Nations