She was swathed in clean white bandages, shades and stilletoes. Quietly amused myself as to whether this was simply for Halloween or a statement on healthcare provision. A friend sat opposite her. Conversation punctuated by frequent phone calls.
I'd headed off Highway One along California's central coast, a few miles inland to Pescadero. Small town distinguished, in my mind at least, by the fact that it was the only place around with chance of a coffee before my next overnight stop. Pigeon Point lighthouse hostel. Short day and I didn't want to arrive before it opened at five.
Pescadero seemed pleasant enough. Expensive looking bakery. Small cafe cum village store. My choice for refreshment. A bank that appeared to do the most brisk of trade.
Healthcare was the one thing I didn't get. But then neither did a lot of Americans. Even those with insurance often bemoaned the extensive exclusions, the unaffordable premiums, the pitiful payouts. I'd seen the odd poster in shop windows, groups campaigning for reform. Growing groundswell? I wasn't sure.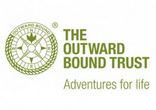 Tags: Pescadero, Pigeon Point