Aim remains very firmly the same – cycle solo around the World – but now in a little shy of nine hundred days. Continuing east from Austin, Texas, to the Florida coast, and then on to the UK. Still leaves me almost 2,000 miles to cover in a little over a month.
Plans that made sense three or so years ago sometimes have to change. The World a very different place since I set off from Somerset in September 2009. Time now to return home. And, in stark contrast to the advice of Norman (now Baron) Tebbit, I plan to get off my bike to find work…
Naturally, I intend finishing with a bit of panache and style, riding across the UK back to the front door of my beloved Somerset cottage. From where I'd set off, bound for a ferry to France, over two years ago. Expecting to reach it around mid-February. Must remember to pick up the keys from my parents….
You can also listen to me chatting with Emma Britton at BBC Somerset about the change of direction -courtesy of the BBC iPlayer until next Saturday – by clicking here – about one hour 47 minutes into the show.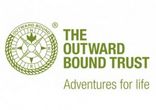 Tags: BBC Somerset, Emma Britton, plan