Hot breakfast she'd said. And there was. A whole souffle. Wonderfully light and fluffy. Together with orange juice, coffee and red grapefruit. But I'd eighty miles or so to cover, and whilst much of it would be downhill or flat, it was still a good distance to cover. I'd have welcomed a few more calories.
It was my fault. Not really thought about it. Dinner. After the ascent of Emory Pass. Just pleased to have reached the small town of Hillsboro before dark. Small B&B for the night. Realising the only cafe would now be closed, I'd asked the owner if she did dinner, bed and breakfast. No. And guests were not permitted to use the kitchen. That was that.
So dinner was an improvised affair. Couple of pieces of fruit I'd had left. And a tin of cold baked beans. Supposedly including pork pieces. But at least I was warm. And surely there'd be a hearty breakfast.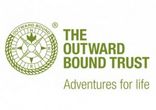 Tags: Hillsboro