Miles ridden Almost 20,000 (about 30,000 kilometres) – so, by any measure, quite a long way…!
Revolutions (of the wheels) Sixteen million
Continents Four – Europe, Asia, Australia, North America
Countries 17
Border crossings 31
Visas 10
US States 12 (including night in Hawaii – no time to surf!)
Coldest -15 oC in New Mexico
Hottest Forties in Kazakhstan and China's Gobi desert
Cyclones One – Yasi – Northern Australia
Highest point Over 8,000 feet – Emory Pass – New Mexico
Lowest point Turpan – pronounced Turvan – Basin, Western China – below sea level
Favourite nations New Zealand, North America, Serbia, Georgia (also the friendliest)
Most expensive country Australia (cost of living about 2-3 times that of the UK)
Cheapest countries China and the Republic of Georgia
Most corrupt nation – Azerbaijan – if you don't pay a bribe you'd never leave. Ever.
Detentions by border guards 2 – Kazakhstan (shorter of the two!) and Australia
Uprisings (just missed) Bishkek, Capital of Central Asian Republic of Kyrgyzstan, and sporadic (unreported) ethnic civil unrest in Western China
Toughest challenges Loneliness – especially in China – and tropical humidity in Northern Australia
Lowest point Few hours after drinking kumus – fermented mare's milk
Most bizarre moment Tearing around Republic of Georgia in a police car (sightseeing courtesy of a local Mayor!)
Most used words Nee-how – Hello! – and Sh-e, Sh-e, nee – Thank-you – in Mandarin
Least heard expressions Have a nice day! (in US – rarely said) and It's free! (in (expensive) Australia – rarely heard)
Favourite foods Stack of pancakes with maple syrup – US – and stuffed dumplings – China
Favourite places Camping amongst wild bears in Alaska and the Canadian Yukon, and nights spent in Chinese truck stops – for less than 20 yuan – about two pounds
Bikes Just one – my trusty Somerset built two-wheeled steed
Punctures 10 – with just one in whole of North America
Spokes broken or loosened – not a single one, and wheels still look pretty true
Most elusive wildlife Wild bears in North America – saw just one cub – and deadly snakes in Australia – two in the wild
Most common wildlife Wallabies – like a kangaroo but smaller – in Australia
[With especial thanks to Tim for the encouragement to compile these…]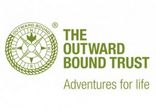 Tags: statistics