Layer Cake. Quite sure. Sat enjoying a mug of tea in Westminster's Regency Cafe, I'd soon realised it'd been the film setting for a rather violent altercation. The plain, functional interior felt too perfect, too neat, to be real. But it was. Told it'd made the Telegraph's Top Ten for places to breakfast. But with a very down-to-earth clientele.
My request for Eggs Benedict twice had been greeted with a friendly acknowledgement that it was simple order. I took this to mean quick. Which would be good. Much needed sustenance to alleviate baggy heads after an evening with friends. One of whom, and on who's sofa I'd spent the night, had taken me the short distance to the cafe.
I'd headed into London for a couple of days. Few calls to make. Royal Geographical Society. The Outward Bound Trust. Discussing what happens next. Reports to be written. Funds to be raised. Finding myself ever more comfortable living out of a small rucksack. Settled into a transitory existence. For now at least.
When it came, our breakfast order was announced with a clarity, a diction any Shakespearean actor would have been justly proud of. And not too soon. Earlier recollections of empty wine bottles and the few remaining dregs of a decent port needing to be expunged.
[With especial thanks to friends Mark, John and Dan, plus Shane and Amy at the Royal Geographical Society, and Kristina and the team at The Outward Bound Trust]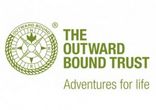 Tags: London, Outward Bound, Regency Cafe, RGS