The Germans, she explained, preferred to holiday abroad. I suggested France and the Benelux countries. She nodded. That explained the dearth of campsites. It had started well enough, but once on the Danube they'd disappeared. And I wasn't fairing any better with the Gasthofs – guest houses.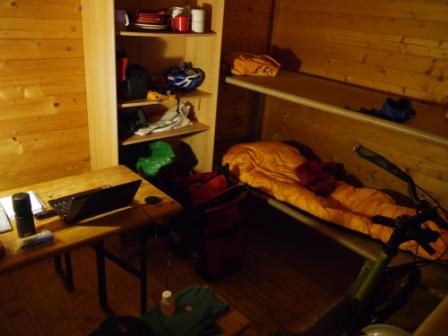 The previous night, as the rain set in and the light was all but gone, I'd managed to find what seemed to be a garden shed with bunk beds. Quite cosy for one, and I'd sneaked my trusty steed inside once the owner had gone.
Tonight it was a small family run hotel in a nondescript village. Not expensive, but more than my budget could normally afford. Breakfast was included, but I liked to think of it more as an early brunch. Maybe I'd have a root around in the bins later for dinner.