I'd made very good time to the small car ferry that linked the east bank of the Danube with the town of Mohacs, my last stop before crossing into Serbia. Far too early to turn up at the guest house I'd booked, and too cold to drift aimlessly around the place. So, a coffee in a small bar next to the slip way to while away an hour or so. I couldn't quite fathom out how the ferry worked. No sign of a timetable or a ticket office. Perhaps you bought them onboard? I'd watch and see.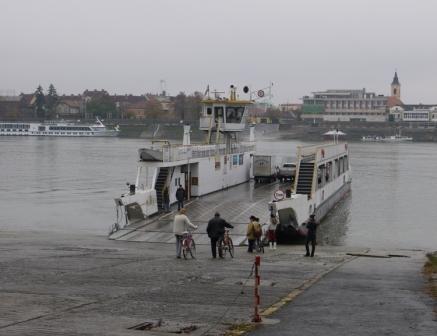 If you're struggling with the language, a bit of patience and observation unlocks most things. Just wait. See what everyone else does. Ferry every thirty minutes, bicycles board and disembark last. The ticket office was a small window around the corner. Tickets purchased – I'd guessed there'd be a separate one for the bike – and I board. I'm the only one approached by a crew member – 'Tickets please' he says. Faultless diction. I obliged.
I liked Mohacs almost the moment I disembarked. It had colour, warmth. And a '100 Forint' shop – that's about forty pence.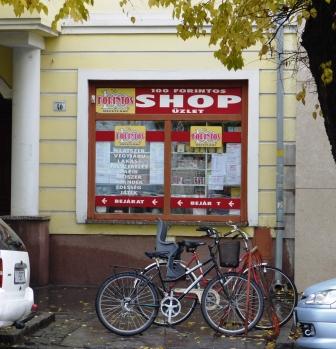 It was still early afternoon but I decided to take my chances at the guest house and see if I could dispense with the bike and explore on foot. I was in luck. Ester spoke very good English. 'Where did you learn it, at school perhaps?' I suggested. 'No', she said, 'Surrey'. A brief cup of tea and then there were errands to be run. In my very best Magyar. My efforts in the Post Office got a smile, and the stamps I needed. A similar response at the ferry when I bought tickets for the next day. Seemed a pity I was off to Serbia in the morning.