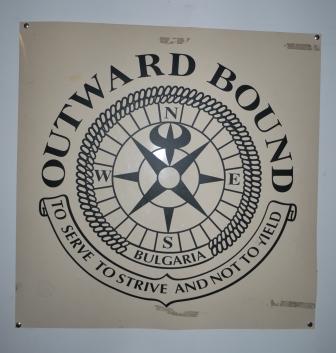 Earlier in the year I'd visited three of the centres run in the UK by The Outward Bound Trust. Inspiring. Both the students and the instructors. So I'd leapt at the chance to drop in on Outward Bound Bulgaria. Their's is a small, dedicated team, led by Katyusha Pavlova, operating out of an office in central Sofia. I'd met Katyusha in a park. We'd grabbed a coffee. We chatted about what I'd seen of the UK operation. She talked a little of where they were, the challenges they faced, who they worked with.
The office was in a quiet street, a few blocks off the capital's main shopping thoroughfare. Just a couple of floors, staff room and kit store rolled into one. The Outward Bound logo and motto on the wall. Through the day I was joined by a two of instructors, Ogy and Pavel, who, fortunately, like Katyusha, spoke good English. Some fascinating insights, and an opportunity for me to share a few ideas of my own.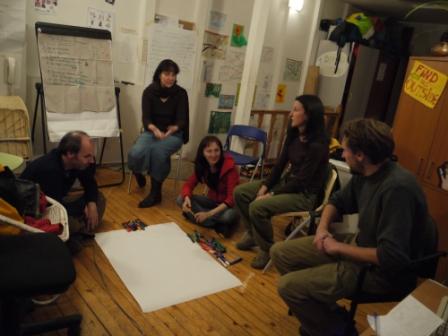 I returned to the office the following evening, a chance for some of the instructors to sit down with Katyusha and discuss plans and ideas. Might as easily have been a staff meeting at Aberdovey, Ullswater or Loch Eil, or another of The Outward Bound Trust's UK centres.