We were feeling increasingly nervous, sat in the back of a van speeding out of the city, the only other occupants the driver and his associate. We'd jumped into the dolmus (pronounced dolmush) – a shared taxi – expecting to be taken to Ataturk Alani Square, somewhere in the centre of the city. Instead we'd found ourselves heading up into the mountains behind. It was looking a bit ominous, but we were clinging on to the hope that they'd be a plausible, innocent explanation.
And there was. A simple misunderstanding, borne of language difficulties and good intentions. We'd mentioned 'Ataturk', and the driver had assumed that we'd want to visit the Ataturk Museum high up in the hills behind the city. After all, this was tourists did. Not quite what we'd planned, but it turned out rather well. A pleasantly warm and clear afternoon, a small cafe next to the museum overlooking the Black Sea coast. A strong Turkish coffee seemed in order.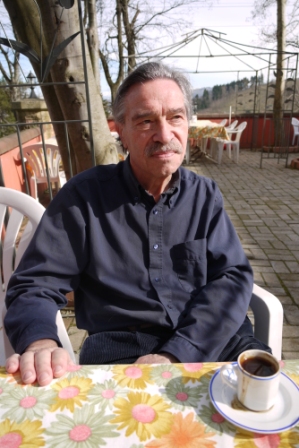 A brief foray around the museum and then a municipal bus back down into the city. To Ataturk Alani Square. The place we'd originally intended to visit, and, ironically, the spot where we'd jumped into the dolmus. We just hadn't realised we were already at our destination. A simple misunderstanding, a few worrying moments but a memorable experience nevertheless.