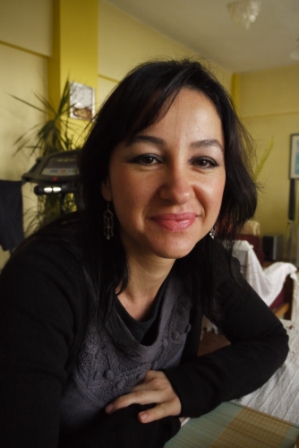 Home made soup and a hot shower. I'd finally reached the coastal town of Alapli, thirty five kilometres east of Akcakoca, to be warmly greeted by Zehra, my host for couple of days. She'd travelled a good deal herself and understood life on the road. Her generosity was matched only by those of her friends. A few were, like Zehra, fellow cyclists. I'd already sensed that cycle touring wasn't a popular pastime in Turkey, certainly not in winter, and this they confirmed.
Over dinner in the evening I was introduced to Turkey's national drink – Raki. I'd half expected it to be a potent firewater, but whilst strong certainly, it had a pleasant aniseed taste. Dangerous.
Feeling surprisingly refreshed the next day, the offer of a sauna from Zehra's good friend Huseyin was nevertheless very welcome. He'd installed one in his barbers shop, as smart and immaculate as the pharmacy he also ran a few doors away. We chatted a great deal, Islam, Capitalism, subjects that often people are reluctant to discuss, especially with relative strangers.