Across the aisle a woman sat painting her nails, the solvent quite noticeable in the confines of the aircraft cabin. She was English, but expressed her frustration at the delayed departure in fluent Russian, delivered with native passion. Her two young children seemed oblivious, content with their crayons and a small jotting pad between them. Her husband sat behind, snoring loudly. Further up, a young man stared intently at his map. Pamirs. North West shading. Neatly groomed beard. Plastic mountain boots tucked under the seat in front. Clean, barely scuffed.
My own travelling companions appeared to share my stoicism. A Canadian mining engineer, bound for Bishkek, quietly spoken, unflustered, probably just resigned to the situation. He'd flown from Toronto the previous day. Had done quite a bit of cycle touring in the past, and shared a few anecdotes. And a young woman studying the fashion business. Paris. Haute Courtière. Freelance writer for Harpers Bazaar. We chatted about films for quite a while, her love of old movies, Casablanca, Alfred Hitchcock, Audrey Hepburn.
Two hours into the supposed flight back to Almaty and we were still on the apron. Technical problems. The only 757 left in the airline's fleet, a single in-flight film that flickered between colour washed technicolour and black and white. Teased by the cabin magazine extolling the virtues of their other, rather more modern, aircraft.
I'd spent my last night in the UK for some time in one of the smaller London hostels, enjoying a final coffee in the well-kept courtyard garden. Listening to opera being performed in a large marquee in the adjacent park. Retired early, only to be woken suddenly by the fire alarm. 3.32am. Hastily dressed, standing for a while in the barely perceptible drizzle before the inevitable all clear. Dozed for a few more hours, restless, before rising just after five. Pensive.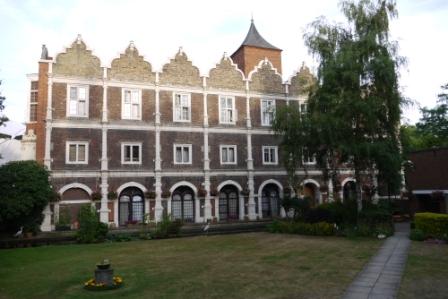 I sat once more in the courtyard, alone, the damp air invigorating, helping stave off the inevitable weariness for a little while longer. Reflecting on my time back in the UK. A perfect, orderly world. I knew it wasn't, it just seemed it. I'd kept myself busy, securing visas, a second passport, a stab at documentary making. And time spent with close family. My parents. And a chance to see my young niece, just a few weeks old when I'd last seen her days before departure the previous autumn. Memories for the road.

Tags: airlines, hostel, reflections