A practical consequence of the often great disparity between rural and urban China is that you can find yourself sleeping in a truck stop, a simple bed and a communal pit toilet. The next night in a small hotel. Standards vary a bit. But unarguably very different worlds. The constant flipping between the two, at times, almost surreal.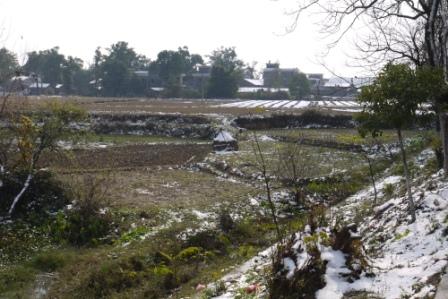 And so it was tonight. Admittedly not a truck stop the previous night. But a room far more basic than the one I was now in. Struggling to stay warm. Not now. Even a computer. Ken Bruce live on the Radio 2 iPlayer. The odd Christmas track.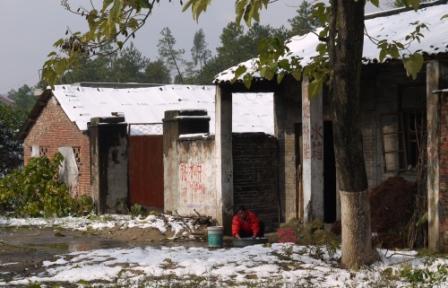 Earlier, on the road, the dry cold I'd hoped for. Past slowly thawing rice fields. A woman hand washing clothes outside. A smattering of snow around her.