I'd always planned to be in Cairns until around my birthday. One, thanks to Cyclone Yasi, I'm unlikely to forget. For a little while. Seems I may be here for a bit longer. Roads south blocked. Downed trees. Flooding. Extensive devastation. Picture sketchy. Emergency services presently "chainsawing" their way into some areas. And very real risk of localised flash flooding.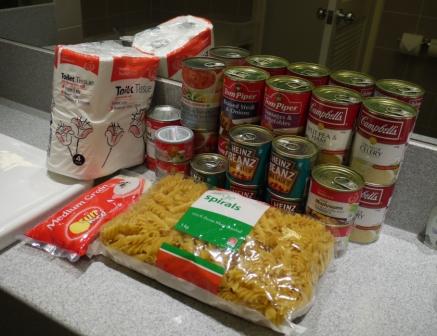 Delay unfortunate. But unavoidable. Besides, I've a large stock of tinned rations, hastily acquired in anticipation of having to be wholly self-sufficient in the aftermath of Yasi. All have to be eaten. Far too heavy to carry on the bike. Soups. Tinned tuna. Cans of tomatoes. Baked beans. Glad I'd remembered to pick up some extra toilet rolls…
I'd not get bored in Cairns. Snorkelling on the Great Barrier Reef might have to wait. But I'd heard there was another cyclist in town, who'd ridden up from Melbourne. Would have to try and track him down. Good source of intelligence for the road ahead.

Tags: Cairns, Cyclone, Planning, Queensland, Yasi