I'd suggested a sociable coffee. Invited her to choose a suitable place to enjoy a beverage. Where she'd feel comfortable. Safe. Under the circumstances possible I was being unduly protective. After all, just wanted to chat. With someone I'd met on my travels. Who'd struck me as a really quite interesting individual. A person. Found her warm, intelligent, engaging and generous.
A few brief interruptions to the flow of conversation. Couple of texts. The odd phone call. Work, she explained. Apologetically. Quite understood, I said. And I did. Probably rather more than she imagined. For, however plausible her account of what she did, couldn't quite get past the fact that her mobile number was an exact match for one I'd found in the Classified Ads section of the local paper. Accompanying text tallied up pretty well.
A discovery the product of a suspicious mind and a little curiosity. Something she'd said earlier that just hadn't stacked up. Checks and balances on the road. Instinctive. Not that I'd mentioned any of this. After all, wanted to meet the real person. Someone's daughter.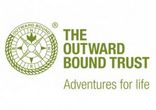 Tags: characters, newspapers