Found myself seriously struggling. Bright sunny day. Sodden ground. Air quickly saturated. Tough. Draining. Struggling to keep the body cool. Perspiration beading rather than evaporating. Compounded by, foolishly, skimping a bit on breakfast.
Parting company with fellow long-haul cyclists Claire and Wayne a little earlier, I'd soon begun to fade. Spirits lifted a little by a sign. Eighteen kilometres to the "Frosty Mango". And respite. Nothing on the road south before then.
Another sign at five kilometres. I'd secretly hoped it said turn right five hundred metres. But it didn't. That was later. Pressed on. Hard work. Brief rest stops becoming more frequent. Less brief.
Finally the "Frosty Mango". Smart cafe. Too smart. Bit of a tourist trap. Ice cold mango smoothies. Divine. And cheese toasties. Restoration. At a price. I wept. And not tears of joy.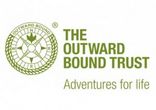 Tags: Queensland