I'd seen a few of these clubs around Queensland. No. Not one of those. Well, perhaps in Cairns. This a very respectable establishment. Members affair, but suitably attired visitors could be admitted. On the outskirts of Atherton. Similar to the Royal British Legion back in Blighty. I'd been invited out by Sue, together with husband Simon and friends David and Heather. All from Melbourne, three hours flying, over three thousand kilometres to the south.
We'd finally met at a leisure park on the outskirts of the town. Quite unbeknown to me, they'd spotted me on the road several times earlier during the day. Simon a keen cyclist. And then I'd just missed them at the Tourist Information Centre in the centre of Atherton. Finally meeting up in the park's reception.
I'd been given the steer that it'd be better to stop in the town, rather than push on to Herberton. Few more options. Backpackers hostel. Leisure park. And the usual expensive hotels. But the first was out. Workers only. Long-term residents. Farm workers. Fruit pickers. As was the latter. And something just wasn't gelling with Atherton. Niggling. Security.
Opted to take a unit at the leisure park. Encouraged by sage advice from a very helpful woman in the information centre. "Bargain hard". Low season. Visitors deterred by the recent run of natural disasters. A small chalet secured for the night, it at least meant I'd be able to leave Emma, my trusty steed, and all the kit in safety and join Sue and her friends for a sociable evening out.
Found the club very convivial. Charming in a rather quaint sort of way. Neat lines of tables. Small queue to order. Shades of school dinners. But generous portions. Uncomplicated choices. Not cheap – perhaps double the cost of a similar meal in one of those family-friendly chain pubs in the UK – but still pretty good value. For Australia.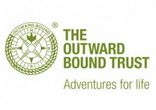 Tags: Atherton, Melbourne, Queensland