The Ute – a small truck – stopped abruptly ahead. A stocky man emerged. Waiting beside the vehicle. Country road. Little traffic. Fields of sugar cane either side. Could get complicated. Half a mile or so back I'd had to deal with a large, aggressive dog roaming loose at a property. Finding shouting loudly, giving no quarter, the most effective technique. Seeking to instil fear in the animal. Hearing the commotion, a man had appeared on the first floor balcony. We'd sought to exchange words.
Was this the same man at the roadside, just ahead of me? Yes, it transpired, it was. Cautious greeting. Explained the dog was just doing his job. Chose not to respond. Rather, intrigued by his surprisingly amicable tone. Where had I come from? Where was I going? Curiosity.
I'd half expected I might have to encourage his ignition keys into the nearest storm drain. For my protection you understand. Instead, a little humour. Explained aggressive shouting usually very effective against dogs. Show them who's boss. Control the situation.
Ronaldo was a cane farmer. These his fields. Things were tough but at least he'd not lost any of his crop to the cyclones this year. Ahead, he explained, the road back to the Bruce Highway south had a few climbs. But nothing too drastic he assured me. I thanked him. Shook his hand warmly. Friends parting.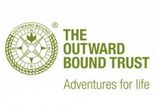 Tags: altercation