Amongst the gnomes from Ken Roberts on Vimeo.
Ken describes camping amongst the gnomes. And the fairy lights. Start of a surreal evening. Rolf Harris on the iPod. Delving amongst the books in the camp kitchen. Neatly kept in plastic bags. Mostly the sort you might actually want to read. And back copies of Readers Digest. Presumably for those with the attention span of a forgetful goldfish.
For all the teasing fun, probably one of the most pleasant spots to camp. Cared for by its owners, former travellers themselves. And, at ten bucks – about seven pounds – for the night, best value for money by far.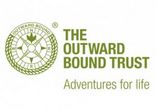 Tags: Bororen