That'd be fellow cyclists Chris and Roland I said. Explained I'd met them up in Cairns. While back now. Adding Chris had, I thought, been a British diplomat, Roland, an Aussie landscape garden designer. Very much into environmental and indigenous issues.
I'd found a small coffee shop in Maryborough. Chatting to Jason, its young owner. Offering an irresistible deal for coffee and toast. He'd invited Queensland's Premier Anna Bligh to the opening but she'd politely declined. Other engagements her letter said. On the cafe's noticeboard. Wished him the best of luck nevertheless. Actually, I'd discovered she only drank tea. Of this I was quite sure. Met her doing a talk radio piece.
Jason had seen a few long-haul cyclists pass through the town. Chris and Roland included. He thought they were heading for Rio de Janeiro. Some sort of environmental event. I agreed. As for the others, quite a few, he thought, riding around the whole of Australia. Mostly anti-clockwise. Prevailing winds on their backs.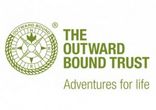 Tags: cyclists, Maryborough