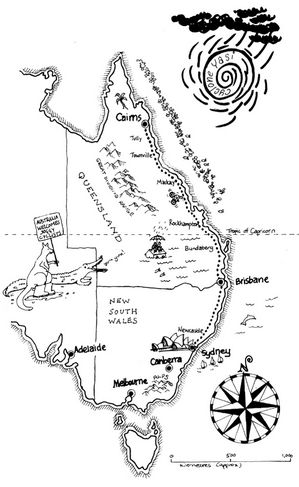 Southbound to Somerset. Actually the one on the north coast of Tasmania, just off the southern most tip of Australia. And a town rather than a county – or shire as they'd say here. Strictly speaking, I suppose, I am heading towards Somerset UK, but that's a little further off…
A little short of the half way point along the east coast – Queensland's capital Brisbane – the plan is to avoid the city proper by detouring inland towards the Glass House Mountains, Lake Somerset and the Wivenhoe Dam. Some blame the latter for much of the flooding in Brisbane back in January.
Then it's back to the coast at Southport. Just south of Brisbane. Postcards to send to friends and relatives in Lancashire's namesake. Then plunging south to Sydney. Onwards to Melbourne and the overnight ferry to Tasmania – Tassie.