Seems I might have being causing a bit of confusion. Especially if you're followers of Facebook. Or regular viewers of the Gallery. Where exactly is Ken? I sometimes wonder myself. So, a quick clarification.
Having reached Sydney a few weeks ago, made an all too brief foray to New Zealand. Visiting friends. Back to Australia a couple of days ago. Eventually. Bit of a story in itself. Return to the road on Tuesday. Bound for Melbourne. The last leg of my third continent.
I generally run a few weeks ahead of the blog. So, journey into Sydney yet to unfold. Whilst I busy myself writing up my notes from a fantastic time in New Zealand. In the meantime, the photos are already in the Gallery.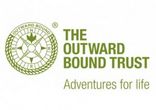 Tags: Australia, New Zealand