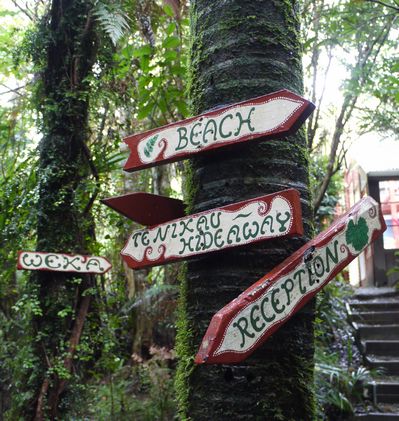 Today's Kiwese word or phrase: "Sivven Sucks Sivven". Big passenger aircraft
Punakaiki. A hostel like nothing I'd ever seen. Been a few. Te Nikau describes itself as a retreat. Collection of quirky houses squirreled away amongst tame rainforest. Bright. Colourful.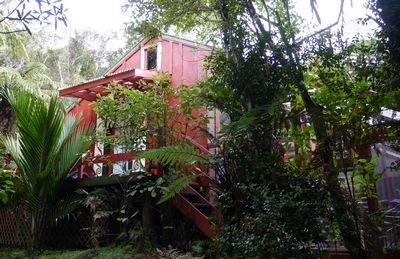 I'd spent an hour or so wandering in the woods. Following winding, twisting paths. Encouraged to explore by handyman Jesse. Explaining all, bar the one I occupied, were empty.