Today's Kiwese word or phrase: "Won a Pig". Canadian city
I wouldn't have minded as much if I'd bought a cheap jacket. But I hadn't. Supposedly reputable manufacturer. And I'd cared for it. Used only the recommended cleaning products. But to no avail. Sleeves de-laminating. Hood retainer unsticking itself. And now the main zip had broken. Rendering the whole thing quite useless. Alas, out of warranty. And even if it weren't, I simply couldn't afford to be without a waterproof.
So I'd been obliged to find a replacement. Quickly. Fortunately Nelson having a number of outdoor shops. Managing to find a heavily discounted Goretex jacket. Man enough to do the job. Not my choice of colour for riding on the road. Blue. But the saving irresistible. Enough to afford a bright fluorescent over jacket to compensate.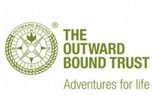 Tags: Goretex, jacket, Mountain Equipment, Nelson