I'd not exactly liked New Zealand. I'd loved it. In so many different ways. Dramatic scenery. True. It might be cold, wet and windy here. But the people. Warm. Friendly. And, for all my teasing examples, I'm a bit smitten with the accent. I can take being called "Kin". And being sat on the edge of the Pacific Rim. Some serious fault lines. As Christchurch can attest to.
Neighbours they may be, but New Zealand isn't Australia. Definitely not. Whereas Oz strikes me as a bit brash, a big gawdy, even greedy, "NZ" is, well, rather charming. Genuine. Welcoming. Even the Customs and Immigration Officers. Because you've made the effort to come. Not simply to get you to open up your wallet. In fact, so much about the place is terribly reasonable. Sensible. Makes you feel right at home.
On a practical level, the cost of living seems broadly similar to that of the UK. Which, given it has about a fifth of the population of Australia, and a similar reliance on imports, does seem surprising. Its neighbour being considerably more expensive. Exploring, albeit briefly, has been a joy. Efficient, affordable public transport. Some of the finest hostels I've ever seen.
I've no plans to emigrate. Anywhere. But if I ever were to consider it, it'd be New Zealand. A few years in Australia. Perhaps. But settle somewhere permanently? No contest. Certain I could live here. Think I could fit right in. For now though, I'm settling on returning with my trusty steed. Reckon three months would be great. Might be a few years off. But return I shall.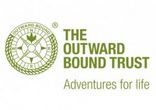 Tags: analysis, comment, reflections