The ride north out of Anchorage had given me chance to reflect on my time in the US, or Alaska at least. Two things had really struck me. Firstly, the relative ease with which I'd been able to get myself and all the kit over from Australia. Admittedly there'd been quite a bit of planning. Days in fact, if I'm honest. But, for all that, you still have to satisfy Customs and Border Protection on entry that you're a bone fida traveller. But that too had been remarkable for being unremarkable.
Secondly, the hospitality I'd been shown. I don't mean the Have a nice day sort, the obligatory niceness. An expression, incidentally, I've yet to hear. Rather, the genuine welcome, the generosity, the warmth I've experienced in little over a week. Whether this holds true for other parts of the US – the Lower 48 – I'm not yet sure. I'll find out in a little while.
I've been particularly intrigued by the friendliness of everyone, even amongst officials I've met, because I do think there's a perception abroad that the US can be a bit officious, with a politeness often lacking in conviction. Am sure there'll be the odd blip over the next few months, but what matters to me is the broader picture. And, so far, I must admit I've been hugely impressed.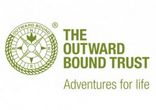 Tags: Anchorage, hospitality, politeness