Did I miss work, contributing to society? Yes, actually I did. Explaining I'd found myself compensating by using the blog as a means of sharing my experiences, for better and for worse. This had become very important to me. An unpaid vocation. Sensed she'd felt the same about time off. Almost guilty.
I was spending a few nights with Damien and Gill in Vancouver. Fellow cyclists who travelled through places I'd visited. Urumqi in western China. Almaty in Kazakhstan. They'd even lived in London for a time. Closer to home we'd agreed the highway south from Prince George towards the Route 99 turn-off was a bit dull. Long days she said. I'd nodded.
They'd spent six months riding from Beijing to Paris. A few hassles in China I'd not encountered, the insistence they stay in places approved for aliens. But it had been around the time of the Olympics. Heightened sensitivities.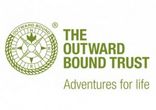 Tags: employment, society