Peggy was from Carcross. Said I'd seen it on my map. Further east, on the road down to the Alaskan port of Skagway. Explained I'd planned to pass through, but instead had chosen to take a more direct route south to the coast. It had a desert, actual sand dunes, she added. I nodded. Said I'd heard this. Apologising for not visiting.
Wrapped up against the constant, chilling wind, only her face was visible. I studied it intently. Warm, welcoming smile. Kind eyes. She was working as a flagger, helping control traffic through the lengthy road works along the Haines Road. Long days as they sought to finish before winter, hampered by recent heavy rains.
A long commute, I enquired? No, she explained, they'd a small encampment a few miles further on. A few bunkhouses, some with their own trailers. A reputable employer, one of the best she'd worked for, that looked after its people. Decent meals, good accommodation.
Obliged to ride in one of the pilot cars escorting vehicles through the works, I'd met Peggy as I'd been dropped off at the end of one section. She'd helped me re-attach all the panniers to the bike. That'd have been generous enough, but she'd also given me quite a few cartons of apple juice she'd spare. As if to emphasise how much I'd appreciated this, I downed a couple in moments, eager for the revitalising natural sugars.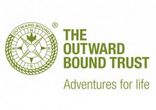 Tags: Haines Road