Summit… at last from Ken Roberts on Vimeo.
1944. Or about quarter to eight in the evening. Ken and his trusty steed finally make it to the highest point on the Haines Road.
Caution: Clip contains some terrible humour, or at least what purports to be wit… You have been warned!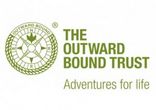 Tags: British Columbia, Chilkat Pass, Haines Road