Her school friends had called her Pen-Gwen, for her name was Gwen and she'd always a pen on her. But I could call her Pen if I wanted. She explained she did "security" for the First Nations reservation I'd ended up stopping for the night in. Checking out strangers she explained. She'd asked me my name, to which I'd replied "You can call me John". A choice in deference to a reporter who'd kept mistakenly calling me that a few days earlier. Was that my real name, she'd enquired? I chose not to reply.
My trusty steed finally concealed for the night after a long, hard day's ride through the mountains from Lillooet, I'd wandered to a nearby gas station for a few provisions. I'd noticed Pen on the way in, and she'd intercepted me on her hand-pedaled tricycle as I'd left. She was pleasant enough, but, for all her well-intentioned community spiritedness, she wasn't a police officer and I wasn't obliged to share even a jot of information with her.
She sensed my reluctance, asking if I felt intimidated. No, I replied, for it I felt threatened, I'd bear spray and the compunction to use it. I laughed. She explained that using it on another person would simply divert a bear on to them. I pondered this for a moment, then replied that I'd little difficulty with that.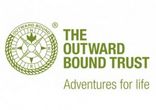 Tags: First Nations, Pemberton