The Yukon. British Columbia. Two Provinces. Well over a thousand miles through Canada. But what to make of the place, the US' top-hat? I'd often had to remind myself which country I was in. Perhaps, I thought, it was a bit like Germany and Austria. No sharp cultural divides.
But there were differences. Little details. Unarmed border guards. A people who seemed far less trigger happy than their neighbours. And quite a few less of them. Yukon Province making Alaska look positively crowded.
I'd missed saturation ice hockey. Out of season. But intrigued – even amused – by the very pervasive nature of a minority language. French. I'd suspected this to be a result of a vocal few exerting undue – even unwarranted – political influence. But a German immigrant I'd met had put it far more succinctly. Arrogance. Tres Bien.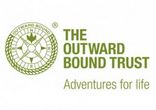 Tags: analysis, reflections