"..exciting new Central Library" was foremost amongst the Clipper magazine's spread on offerings from Seattle. In-flight – of sorts – publication on the late evening fast ferry into the city. I was sure they'd overlooked Microsoft, Amazon. And Nirvana. Never mind Meg Ryan.
But none of this much mattered, for I was to meet up with an old school friend I'd not seen in over twenty years. Now settled in West Seattle. We'd chatted a little on the phone, his distinctive chuckle I'd remembered from childhood still errr… distinctive.
We'd ridden a lot together as teenagers, around Pembrokeshire. Plans to do so once more, but with far greater aspirations this time. South towards California. About twice the length of Wales.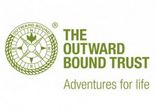 Tags: Seattle