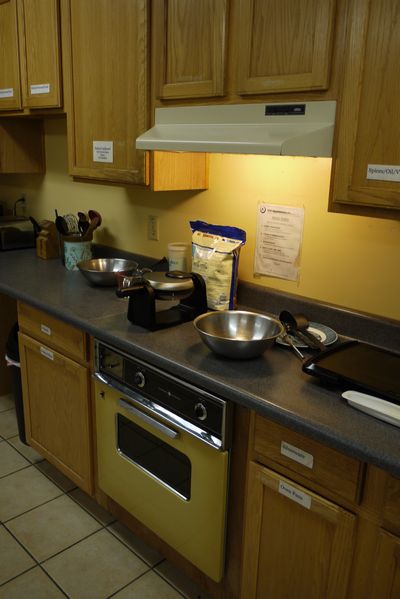 I liked Monterey hostel. Even if it was in neighbouring Pacific Close. Which I also liked. And I particularly liked the arrangements for breakfast. Make your own waffles. Mine were an edible first attempt, the burnt bits hidden by an over flowingly generous coating of hazelnut spread.
Despite a late night, I'd risen early. They'd be ample time, I'd reasoned, to catch up on sleep once I reached my camp site that evening. Few jobs to do before I left, and a challenging sixty miles of coastal riding to be done before sunset. Up a little after six.
I'd have been tempted to spend a day in Monterey, but wanted to make more ground to the south whilst the good weather held. Finding myself increasingly tactical, exploiting situations to best effect. Laundry facilities, WiFi, weather, terrain.